Geen Healthy nuts zonder noten. Het mooie van noten is dat ze niet alleen erg lekker maar ook heel gezond zijn. Noten bevatten niet veel koolhydraten, waardoor de bloedsuikerspiegel stabiel blijft. Er is dus geen sprake van een piek waarna een hongergevoel optreedt. Noten werken verzadigend door de hoeveelheid eiwit, vet en vezels die ze bevatten en ze worden langzaam verteerd. Echt een verantwoord tussendoortje.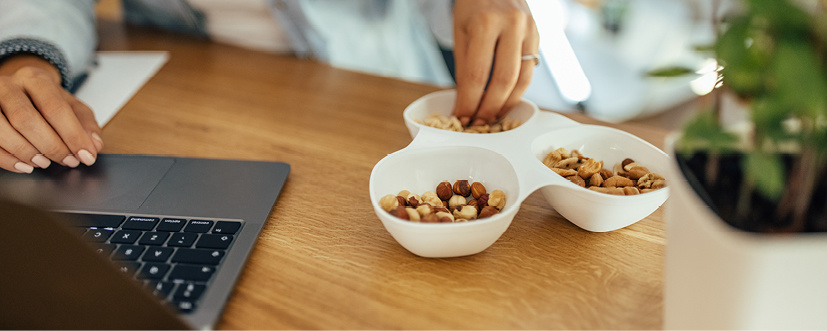 Elke notensoort heeft een eigen samenstelling wat betreft vetten, vitamines en mineralen. Wanneer we kijken naar de noten die we voor onze Healthy nuts gebruiken dan vind je daarin onder andere:
onverzadigde vetten en eiwitten, dit zijn de bouwstoffen voor ons lichaam. Ook zijn het de stoffen die essentieel zijn voor diverse lichaamsprocessen: zenuwstelsel, hormoonhuishouding, herstelvermogen en immuunsysteem;
ijzer, belangrijk bij het zuurstoftransport in het bloed en bij de stofwisseling;
vitamine E, een antioxidant die het lichaam beschermt tegen schadelijke stoffen;
B-vitaminen, zorgen voor een goede werking van het zenuwstelsel en de spijsvertering.
Geroosterde noten
Onbewerkte noten zijn dus heel gezond. Maar dit geldt niet voor veel geroosterde noten. Vaak worden deze gefrituurd in pinda-olie en daarna bestrooid met veel zout. Wij doen dit anders.
We gebruiken geen olie of vet om onze noten te roosteren maar een dun laagje voedingsvezel. Daarmee plakken we als het ware onze smaakmakers aan de noten. Door de noten vervolgens droog te roosteren in onze ambachtelijke plaatoven worden ze lekker krokant en hechten de smaakmakers aan de noten. Zo blijven onze geroosterde noten  met recht Healthy nuts.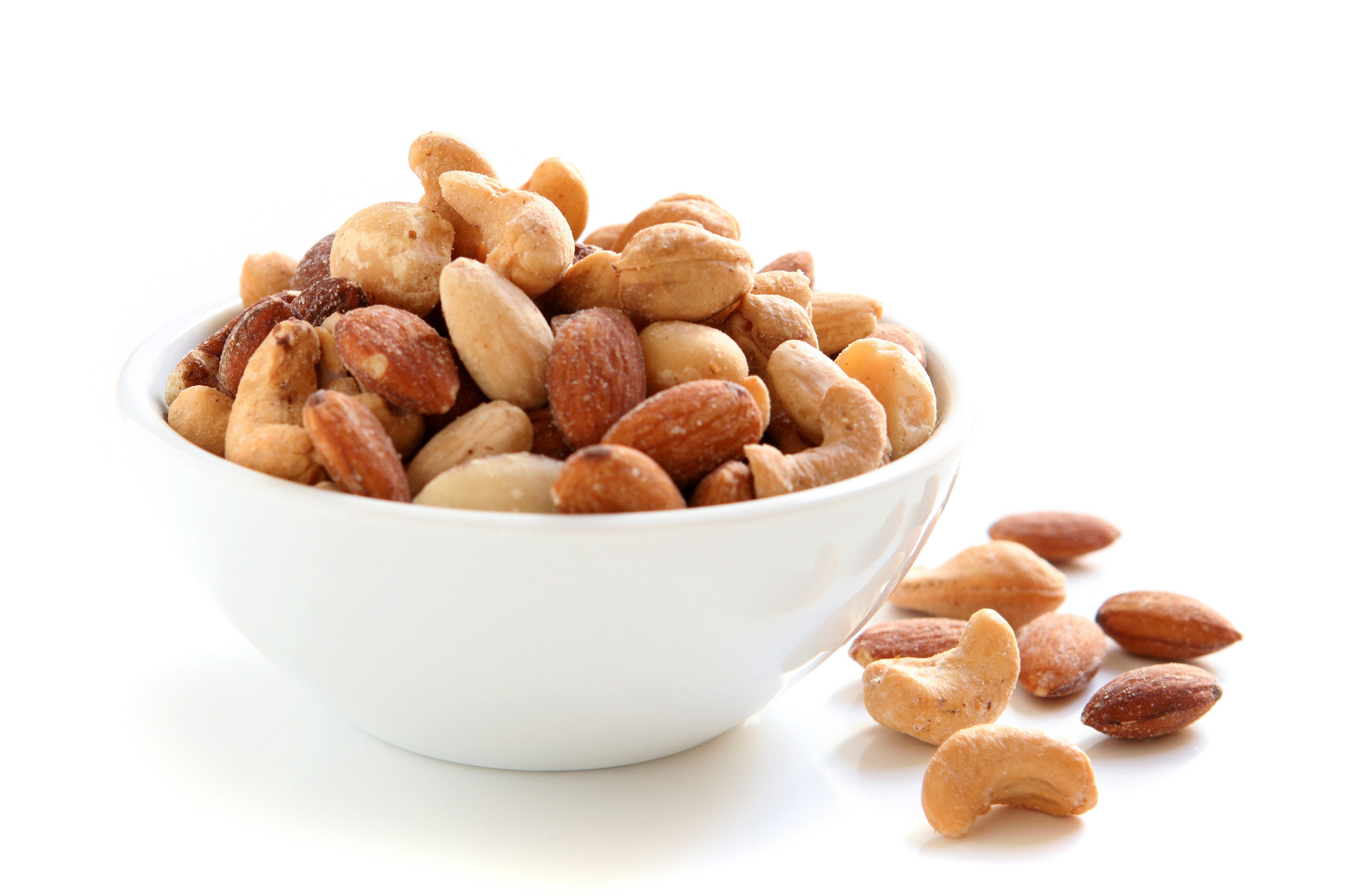 Het Healthy nuts assortiment van IDorganics is beschikbaar in omdozen met een inhoud van 10 kg of zakken met een inhoud van 5 kg.