Beni Ghreb: an oasis of taste
Last spring, Raïza and Sandy traveled to Hazoua, in the far southwest of Tunisia, against the boarder of Algeria. The goal of this journey was to visit the company Beni Ghreb, located in an abandoned desert-like landscape, many hours from Tunisia. In the middle of this desert lies the Hazoua oasis where organic dates are being grown by the GDABD, a cooperation of small farmers. Beni Ghreb processes the dates for the farmers. Besides that, they do not only assist on the terrain of farming but also spend time to the social circumstances. 
You can watch the story of Abdallah, and one the farmers of the cooperation here:
The dates are cultivated in an organic-dynamic way, what results in a fantastic quality of the product. Beni Ghreb buys not only the nice, big dates of the farmers but also the whole harvest. As of this season, date pieces are specially made for us. This is because we not only sell complete dates, but especially process much date pieces in our mixes.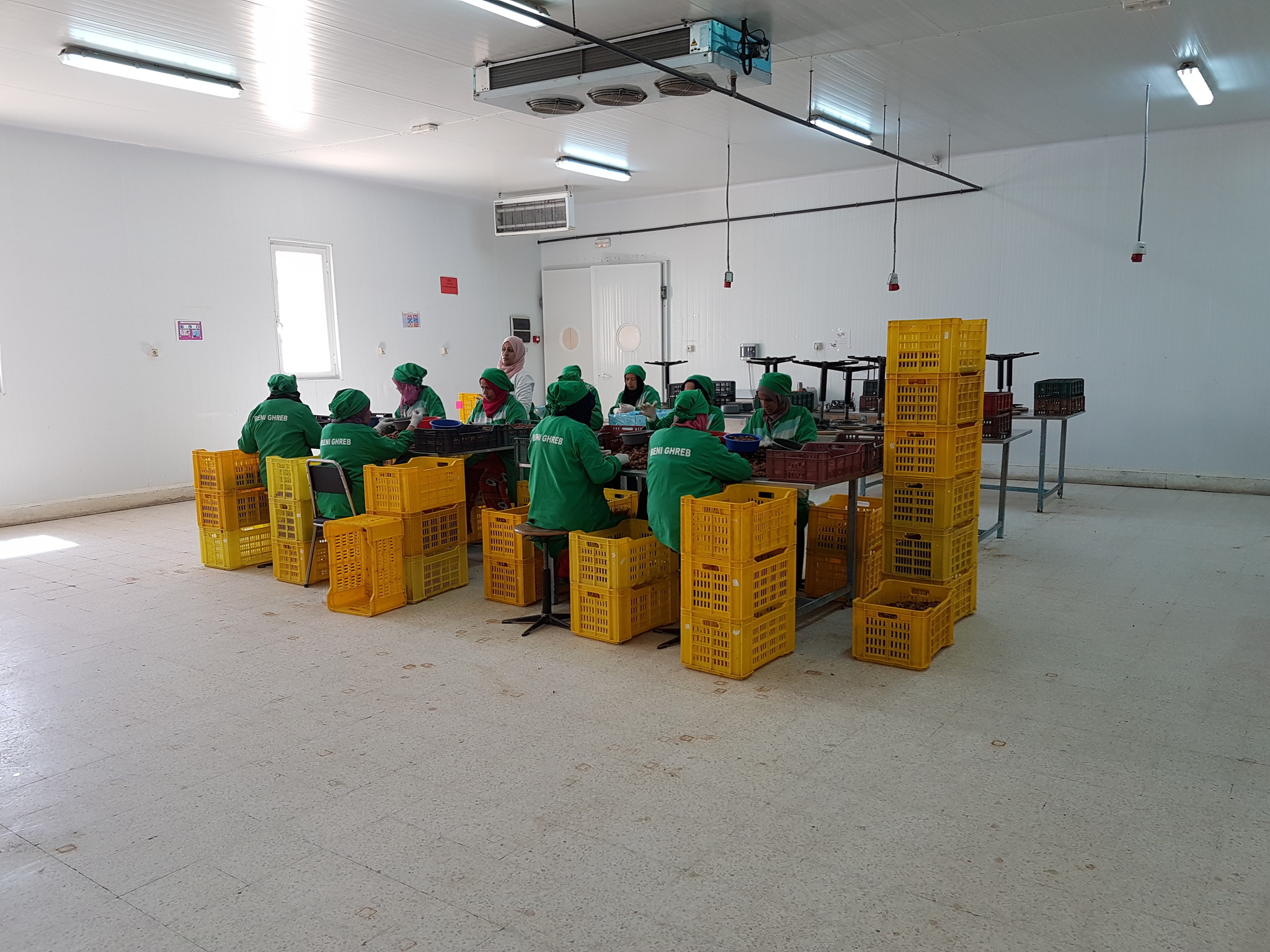 Beni Ghreb pays the cooperation always in advance so that the income is secured for the farmers. There is also much care for the payment of a fair salary, insurance of the employees and transport (especially for women) for the trip home and to work. The dates are also Fair-trade certified, because of the dedication of Beni Ghreb.
We are very happy with the collaboration and have already received the first container with dates. Besides that we are very proud that we can offer our dates deglet nour not only organic, but also Fair-trade/Demeter as of 1 September. This way we work together for a sustainable and social society. Do you want be part of this? Buy from 1 September our organic, Fairtrade and Demeter dates.